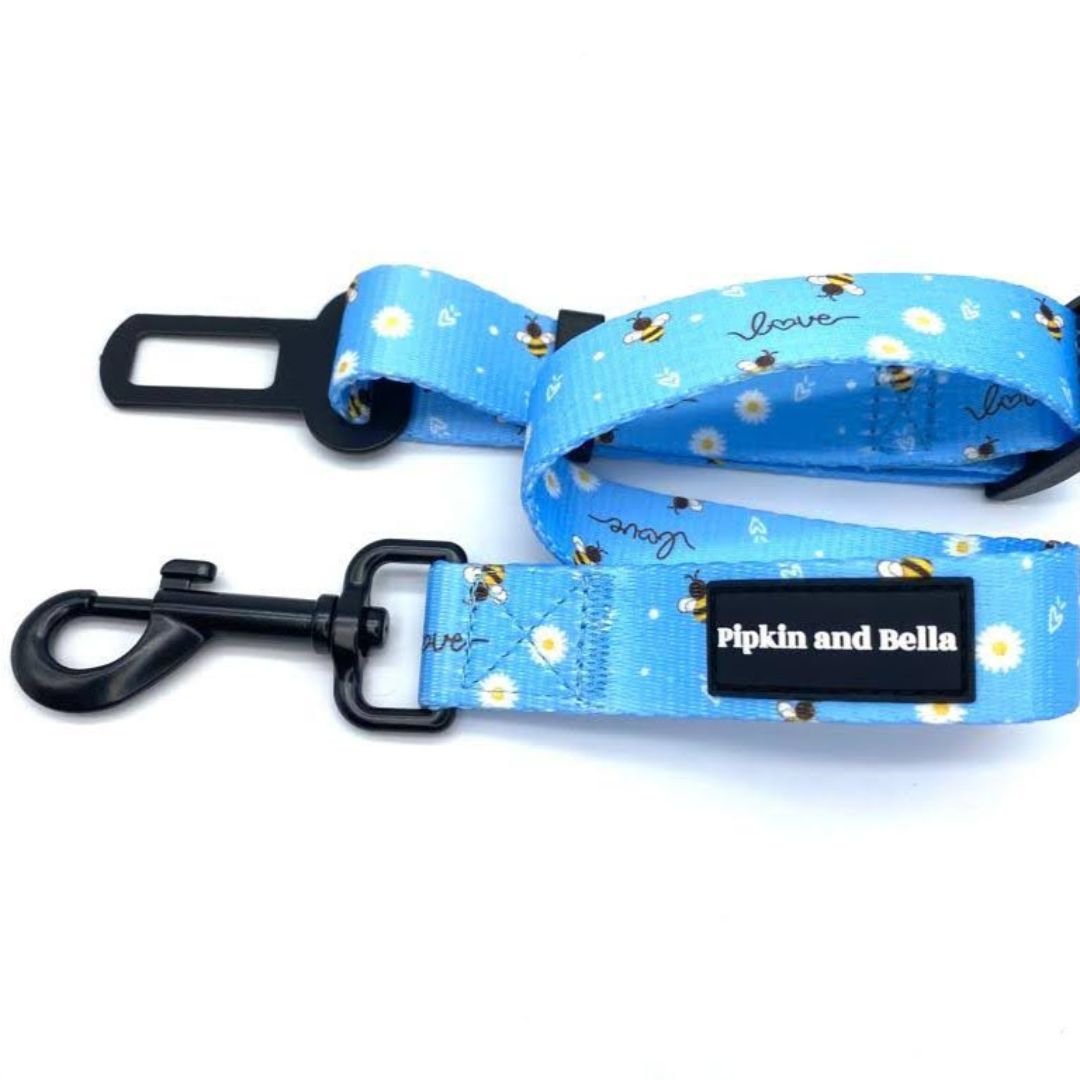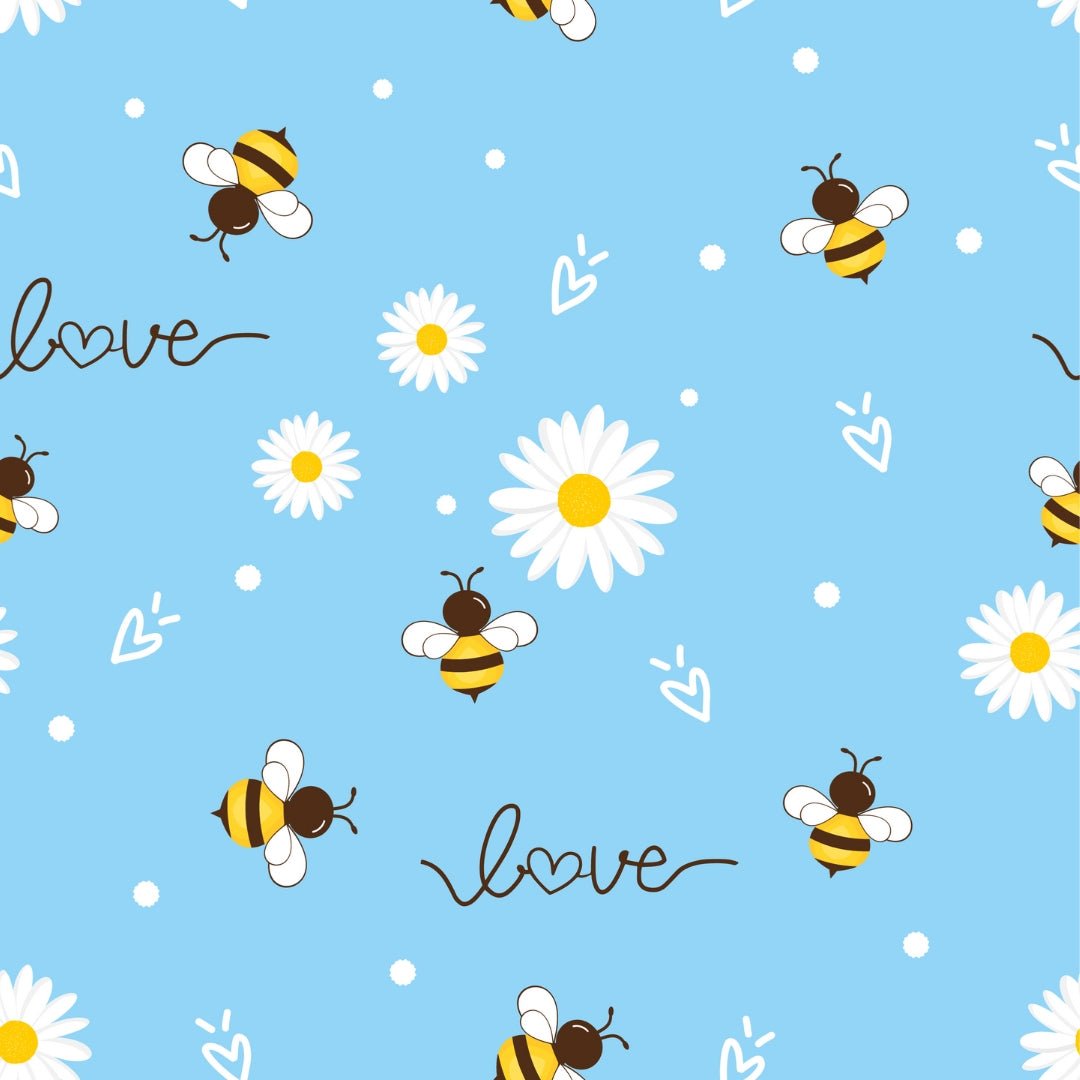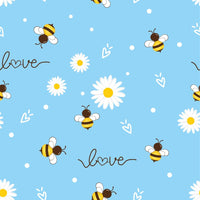 Bee Love Seat Belt is the perfect accessory to ensure your dog or cats car safety in style. Featuring a sky blue background adorned with cute bees, daisies, and the word "Love," this seat belt offers a charming and heartfelt message, adding a touch of joy to your pets travels.
Clip to harness and insert into seat belt lock.
Custom printed and made from neoprene with a metal trigger & clip and toughened plastic adjusters with a Pipkin and Bella rubber logo.
Items should be checked on a regular basis for any wear & tear, if wear & tear is identified you should discontinue use for the safety of your pet.
Items within a collection may have a colour variation due to different materials being used to construct each item.
Wipe clean with a damp cloth and dry flat.