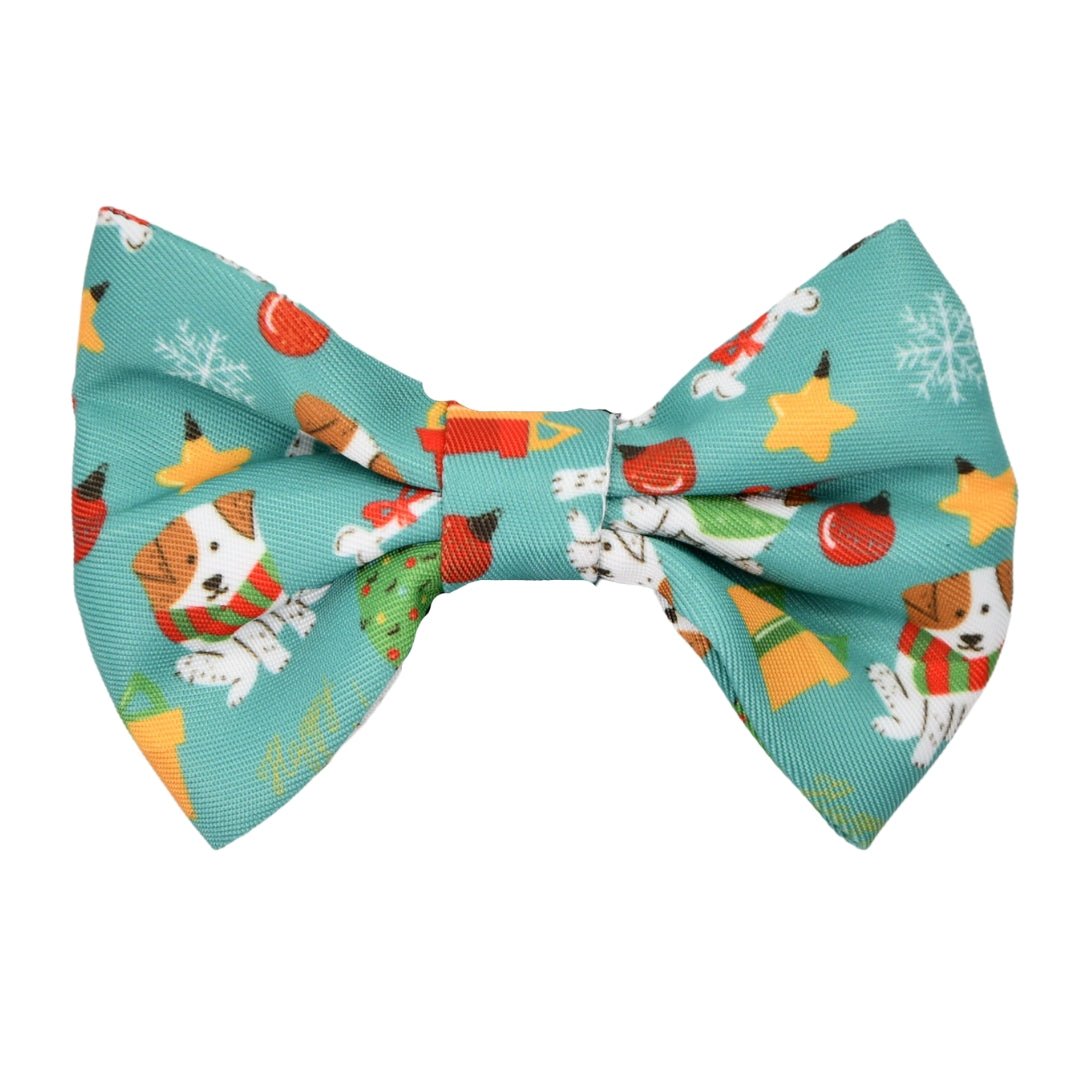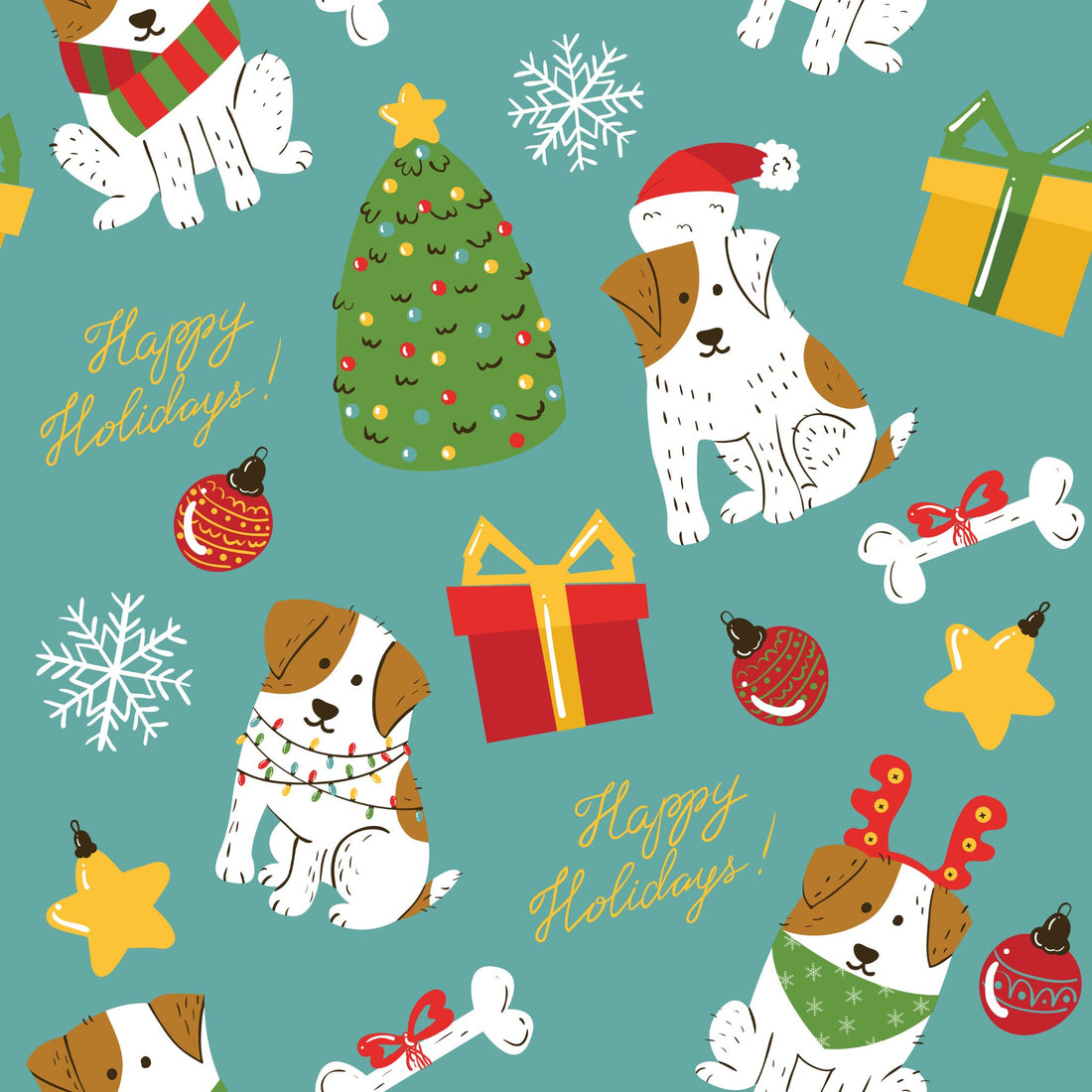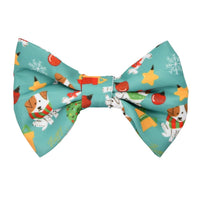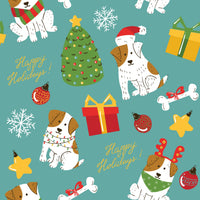 Pet Bow Tie - Merry Woofmas
Make your dog look even more adorable with our Merry Woofmas Bow Tie. This charming pet accessory boasts a green background with dogs dressed for Christmas alongside presents and toys with the wording Merry Holidays across the design.
9cm x 6cm at widest point.
Attach to your accessory with the Velcro.
Custom printed and made from a cotton & polyester blend with Velcro.
Items should be checked on a regular basis for any wear & tear, if wear & tear is identified you should discontinue use for the safety of your pet.
Items within a collection may have a colour variation due to different materials being used to construct each item.
Wipe clean with a damp cloth and dry flat. 
Remove hair build up from the Velcro to ensure robust fastening.