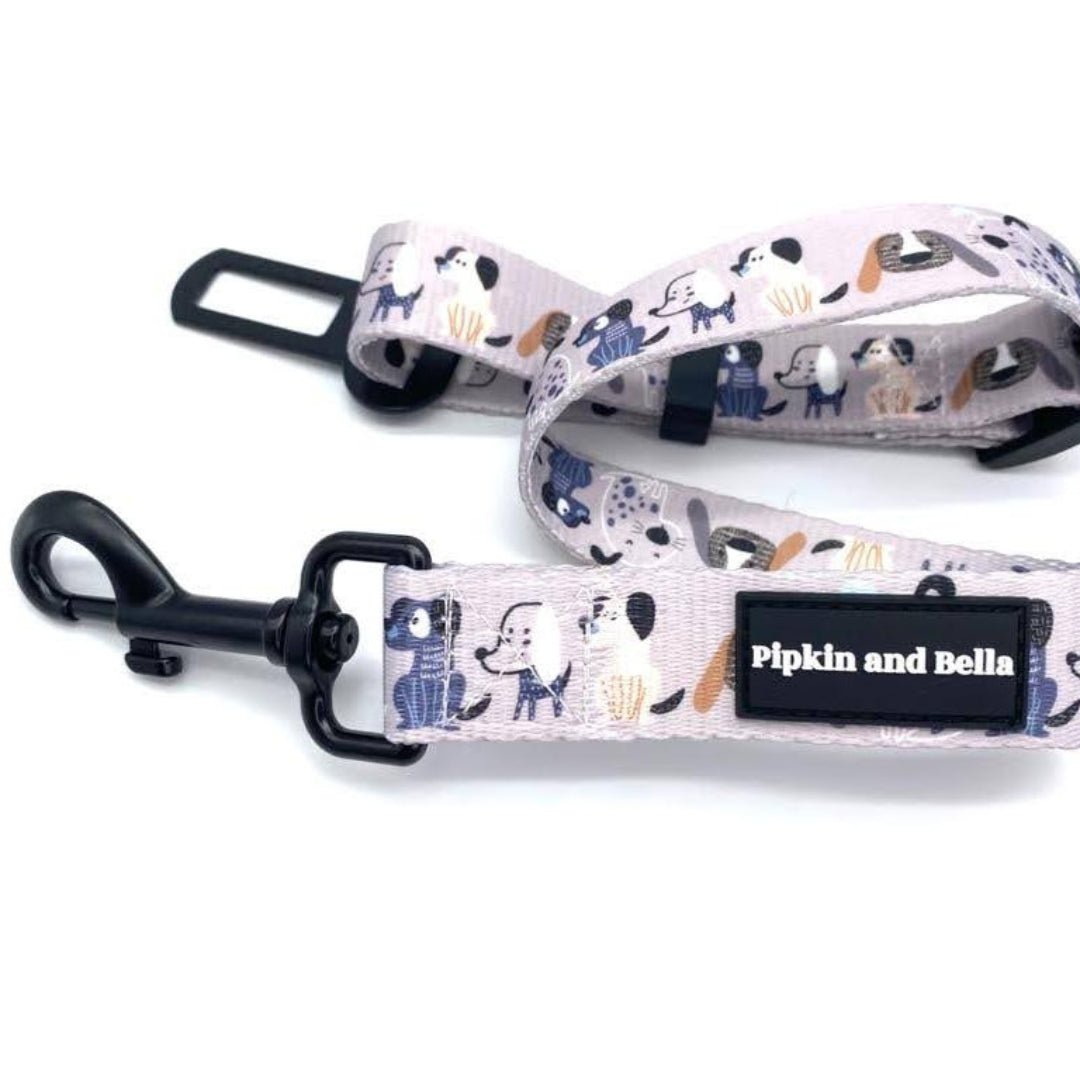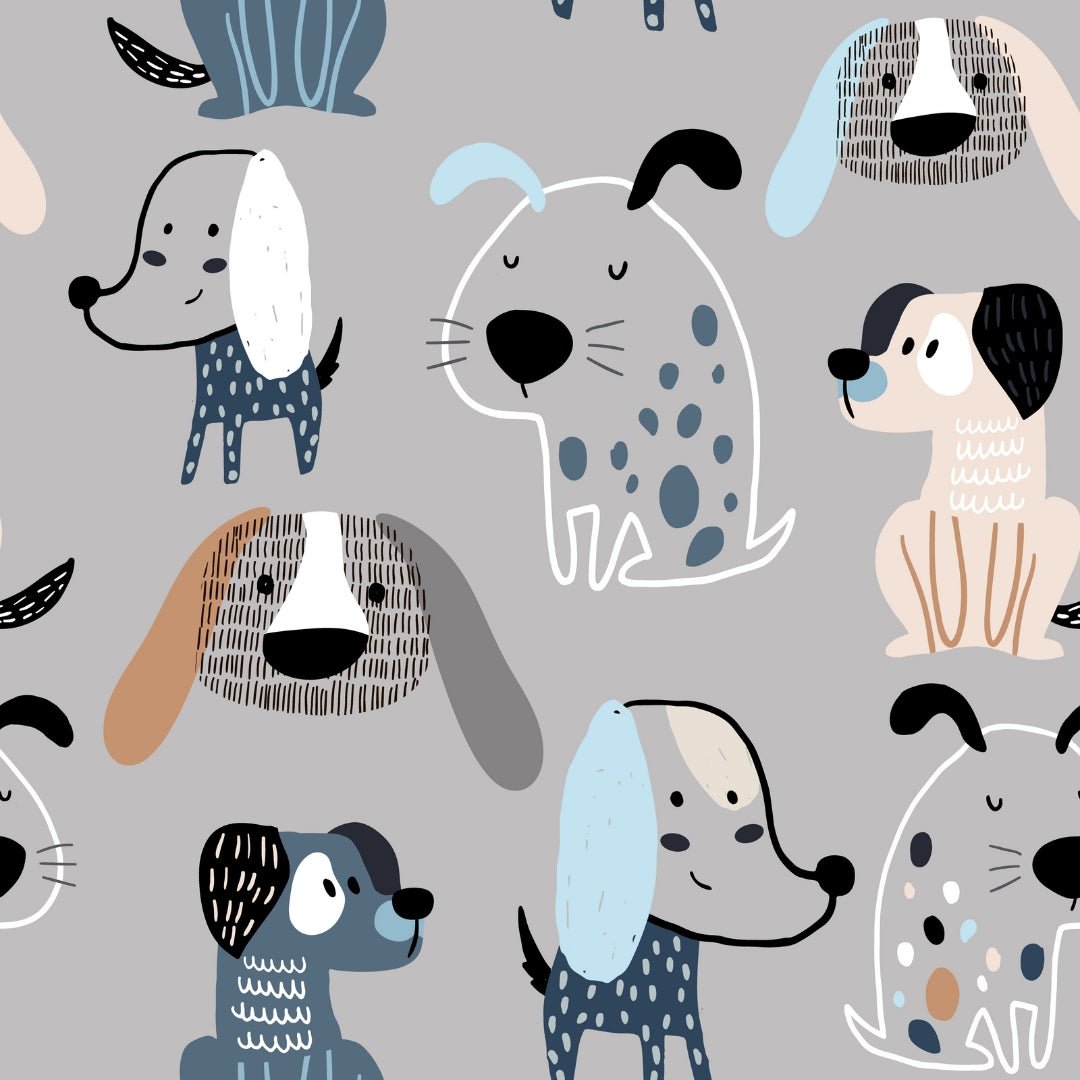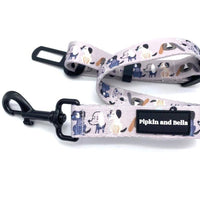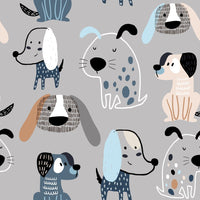 Pet Seat Belt - Doggie Dawg
Doggie Dawg Seat Belt is the perfect accessory to ensure your pet's car safety in style.
Featuring a pretty fawn grey background adorned with a charming cartoon dog design. It's the perfect way to showcase your love for dogs while ensuring your pet's safety and protection.

Crafted with strength and durability, our seat belt is designed to keep your pet secure during car journeys. It is adjustable to fit different pet sizes and fast drying for your convenience.
With a Pipkin and Bella rubber logo, metal trigger, and clips, this seat belt is as reliable as it is adorable. Embrace safety and style on your journeys!
Clip to harness and insert into seat belt lock.
Custom printed and made from neoprene with a metal trigger & clip and toughened plastic adjusters with a Pipkin and Bella rubber logo.
Items should be checked on a regular basis for any wear & tear, if wear & tear is identified you should discontinue use for the safety of your pet.
Items within a collection may have a colour variation due to different materials being used to construct each item.
Wipe clean with a damp cloth and dry flat.