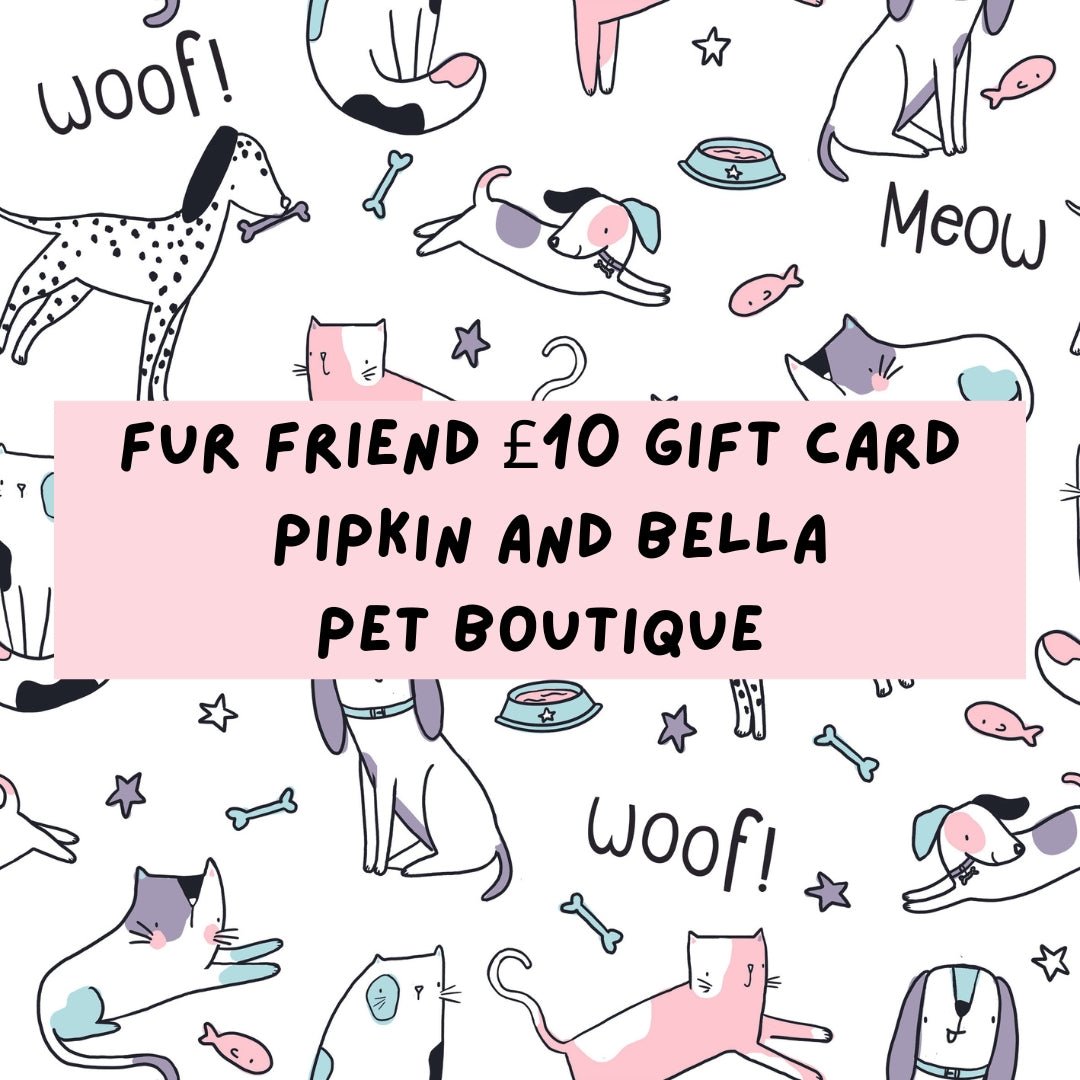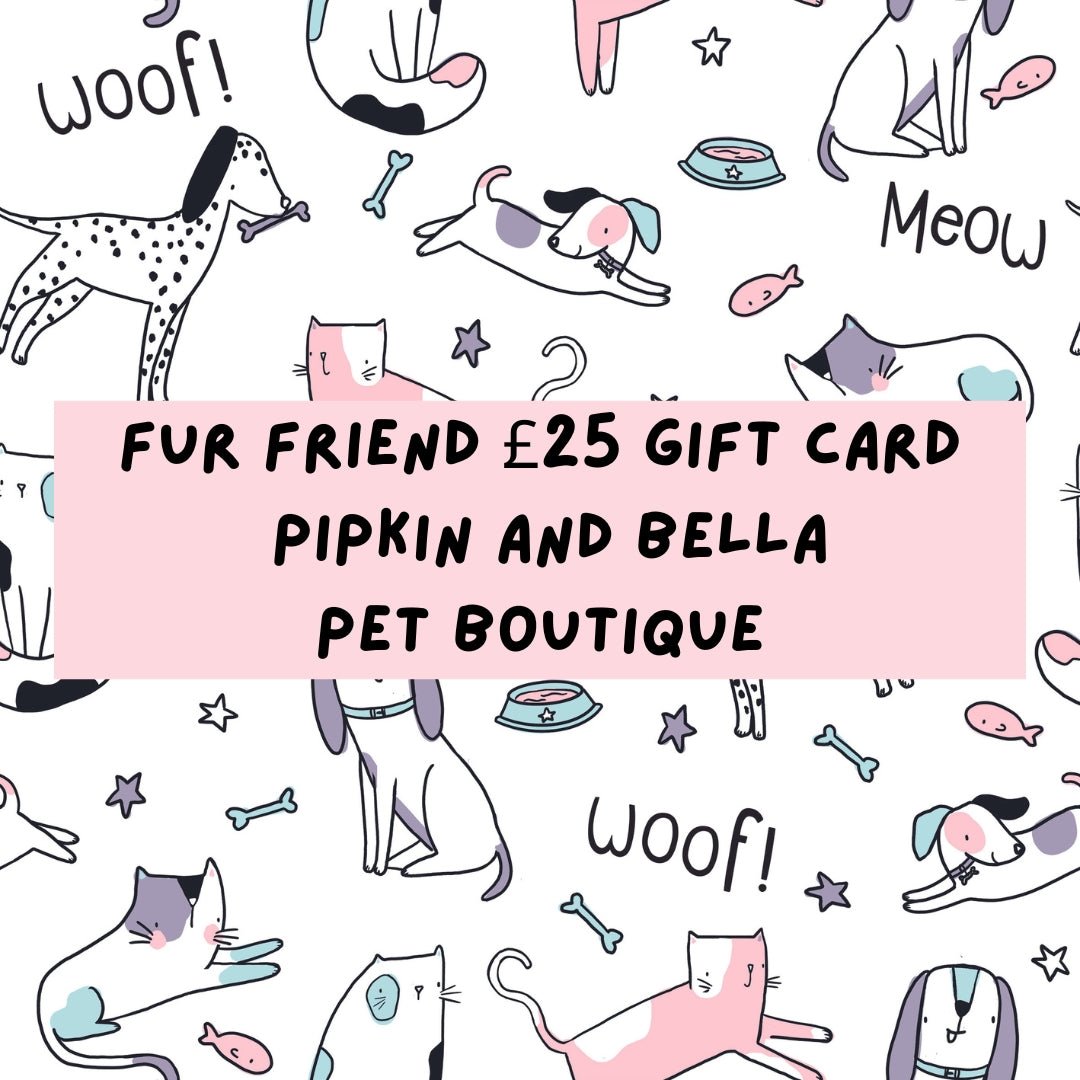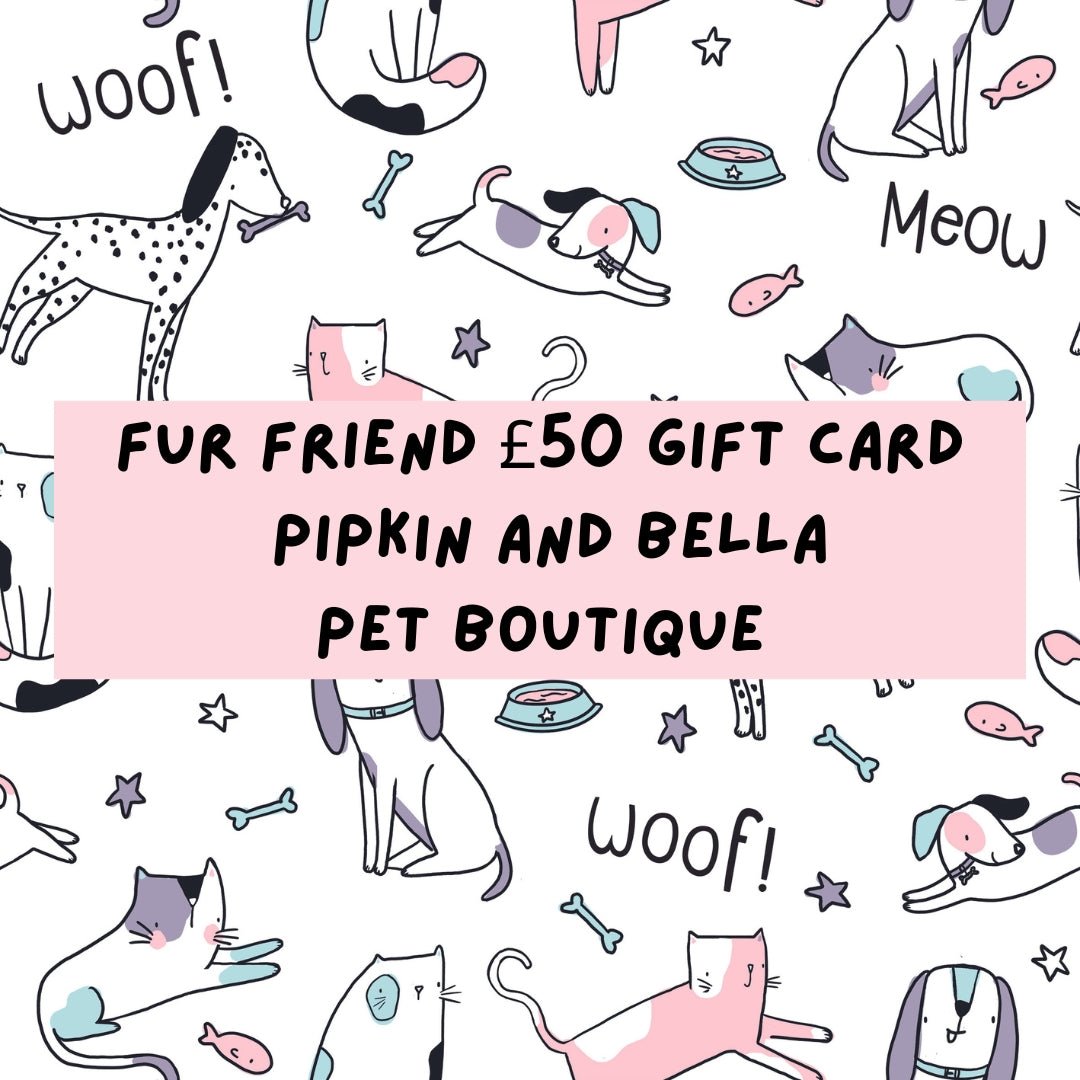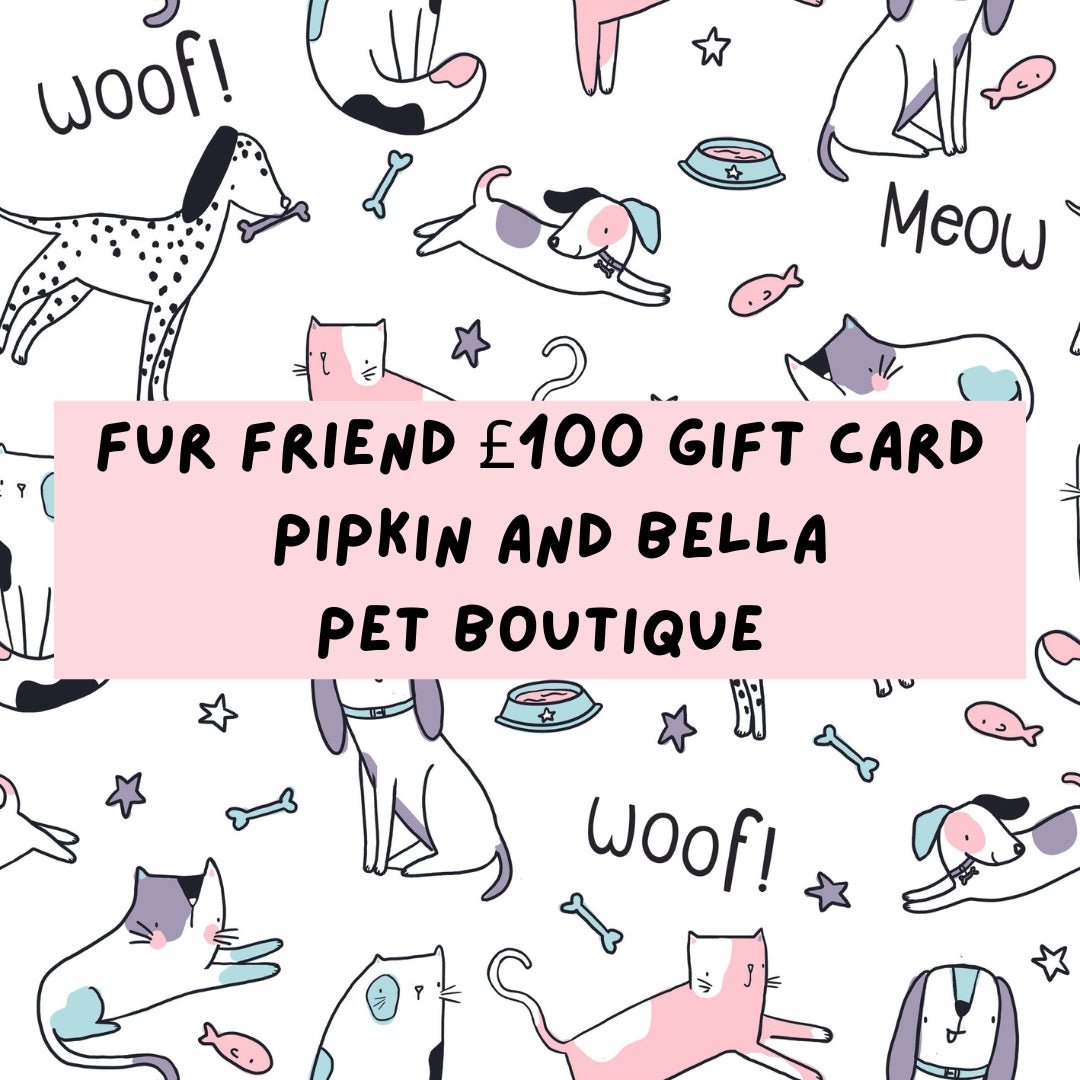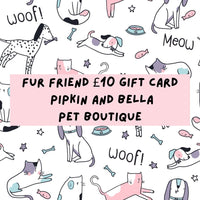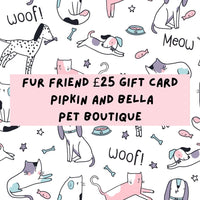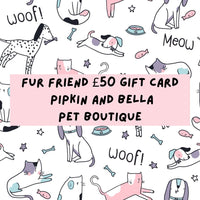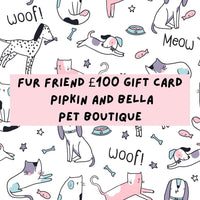 Struggling to pick out the ideal present for a beloved fur companion's Gotcha Day, Birthday, or Christmas celebration? Look no further! Our exclusive Fur Friend Gift Card is the ultimate solution that guarantees wagging tails and joyful purrs and woofs all around.
🐾 Tail-Wagging Delight: With our Fur Friend Gift Card, you're giving the gift of choice. 
🎉 Celebrations Made Simple: Whether it's their adoption anniversary, birthday, or a festive holiday, our gift card takes the guesswork out of finding the perfect gift. No more stressing over sizes, colours, or preferences.
💰 Flexible Denominations: Our gift cards are available in a range of denominations to suit every budget and make gifting hassle-free. Choose the amount that feels just right, ensuring that your fur friend gets exactly what they need.
⏳ Generous Validity: Worried about gift cards going unused? Don't be! Our Fur Friend Gift Cards are valid for a generous 24 months from the date of purchase. This gives pawrents ample time to explore our fantastic selection and find the perfect item for their fur baby.
🎁 Endless Options: From cosy blankets to fabulous wearables, our online store boasts an array of items that will make any pet's tail wag with excitement. The gift card opens up a world of choices.
🐶🐱 For All Fur Types: It's the perfect solution for a proud puppy parent or a dedicated kitty caretaker.
Make your fur friend's special day truly unforgettable with the gift of choice. Order our Fur Friend Gift Card today and watch the joy unfold as they embark on their personalised shopping spree. After all, a happy pet is the best gift of all!
Note: Gift card terms and conditions apply. Please refer to our terms & conditions for more information.
Extra Extra Small (XXS): Neck 22-31cm. Chest 28-38cm.
Extra Small (XS): Neck 29cm-36cm. Chest 36-48cm. 
Small (S): Neck 35-44cm. Chest 41-54cm. 
Medium (M): Neck 39-51cm. Chest 46-61cm.
Large (L): Neck 42-56cm.  Chest 57-83cm. 
Adjust neck & chest size to suit your pet, slip over the head and clip around the chest.
Items should be checked on a regular basis for any wear & tear, if wear & tear is identified you should discontinue use for the safety of your pet. Items within a collection may have a colour variation due to different materials being used to construct each item. Wipe clean with a damp cloth and dry flat.