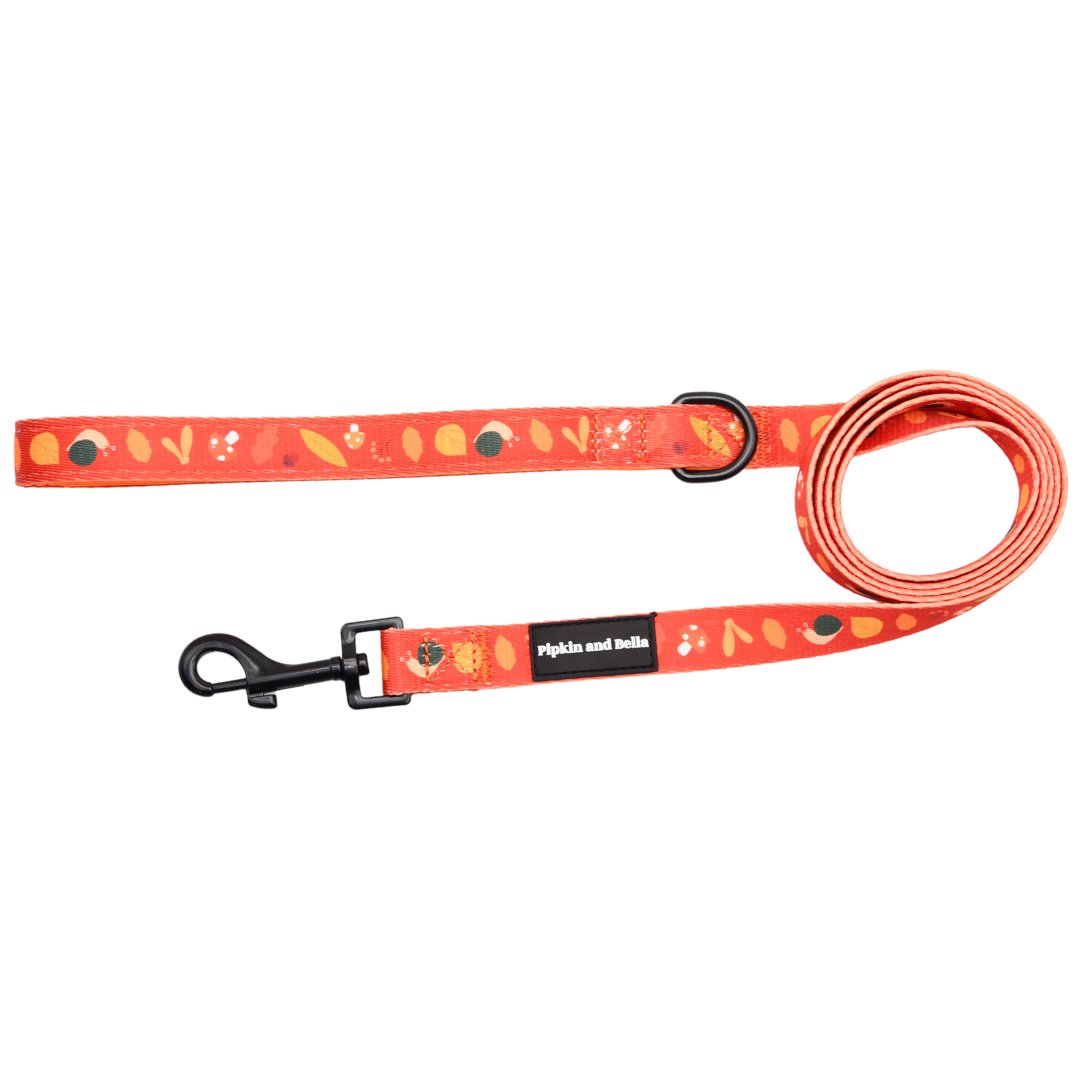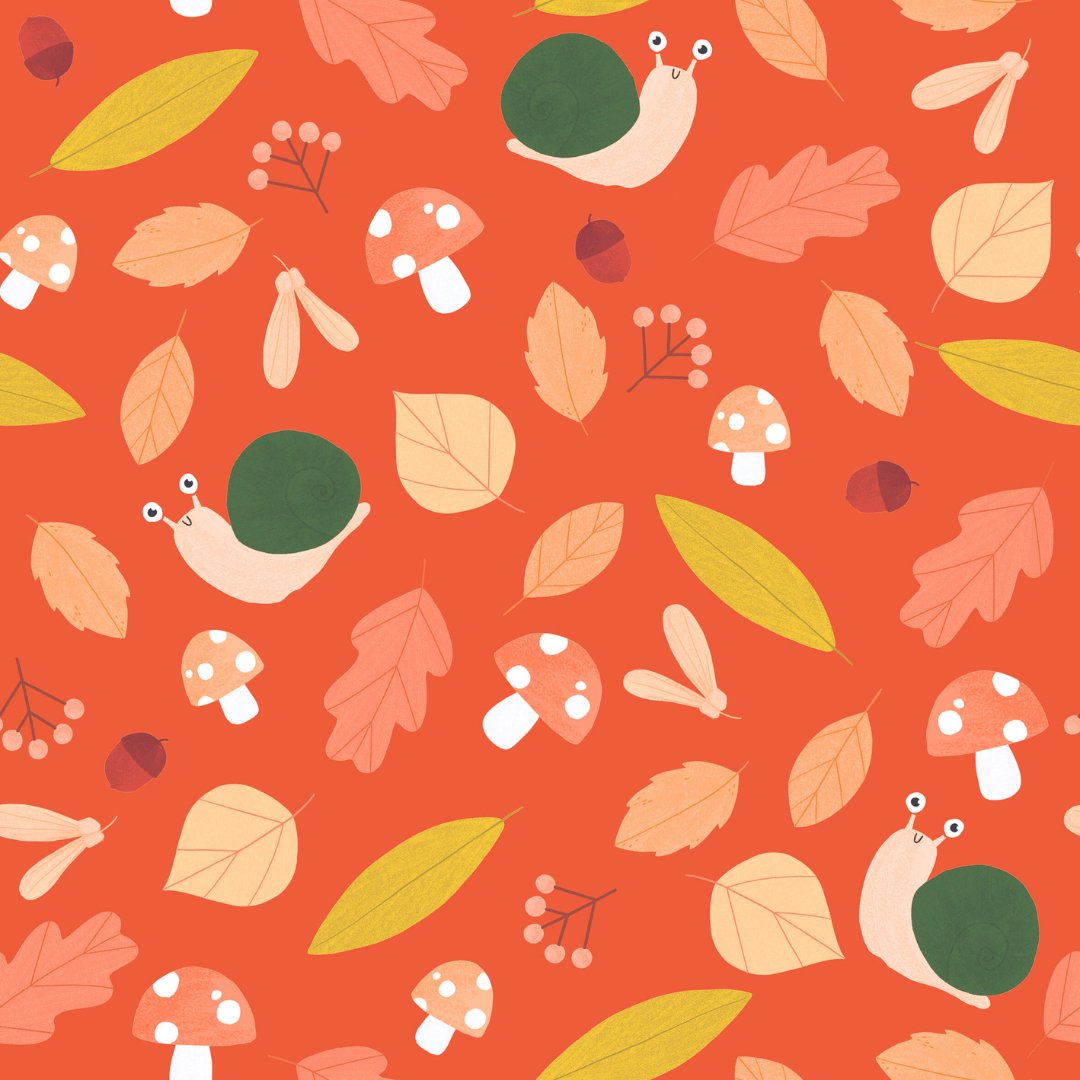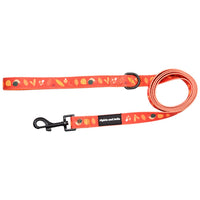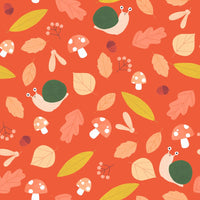 Fabric Dog Lead - Woody the Snail
Our Woody the Snail Dog Lead is the perfect accessory for your outdoor adventures with your dog. With an orange backdrop, a pattern of acorns, leaves, mushrooms and of course Woody the Snail, all creating a delightful design that your pet will adore.
Small (S): 1.5cm x 152cm
Medium (M): 2cm x 152cm
Large (L): 2.5cm x 152cm
Clip to collar or harness.
Custom printed and made from neoprene, this collar ensures a comfortable fit with its padded construction. It's quick drying and designed for active pets. Finished off with a sturdy metal D ring and the Pipkin and Bella logo.
Items should be checked on a regular basis for any wear & tear, if wear & tear is identified you should discontinue use for the safety of your pet.
Items within a collection may have a colour variation due to different materials being used to construct each item.
Wipe clean with a damp cloth and dry flat.