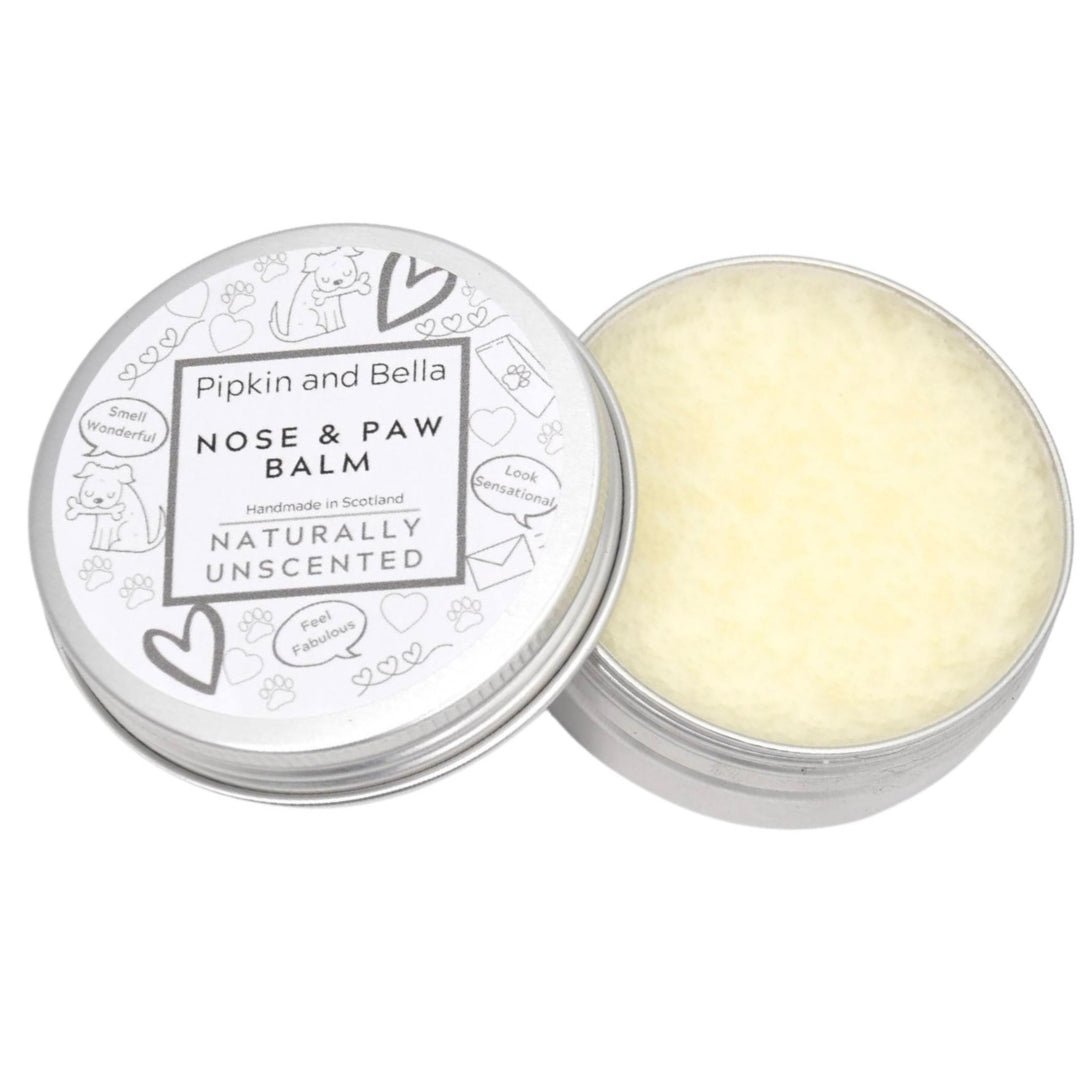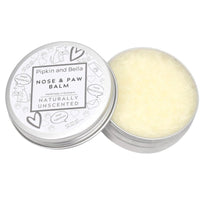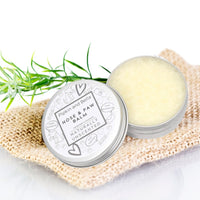 Dog Balm for Nose and Paw - Crafted with Care in Scotland. Elevate your pet care routine with our natural, gentle, and effective Nose and Paw Balm. Crafted using 100% human grade natural ingredients, including organic components, and proudly vegan, this balm is the perfect choice for conscientious pet owners who prioritise their beloved companion's well being.
Weight and sizes are approximate as they are handmade but they will never weigh less than the noted weight, you may get a few grammes for free! Weight 60g
With clean hands gently rub a small amount onto your pet's nose or paws, a little goes a long way.
Coconut Oil Organic, Shea Butter Organic(Nut), Aloe Vera Butter, Sunflower Seed Oil Organic, Coconut Wax and Vitamin E Oil.
Store in cool place away from direct heat or sunlight as balms will revert back to oil if too warm, they will then revert back to a solid balm after being stored in a fridge. 
Shea Butter is classified as a nut ingredient and should be avoided if you or your pet has nut allergies. 
The ingredients that we use are all natural and are suitable for your pet to use, however, should you or your pet have a reaction no matter how minor you should cease use immediately.
This product is not intended to treat skin conditions but to help soothe minor irritations, for persistent skin complaints always seek veterinary advice.
Not for use on puppies under 8 weeks old.