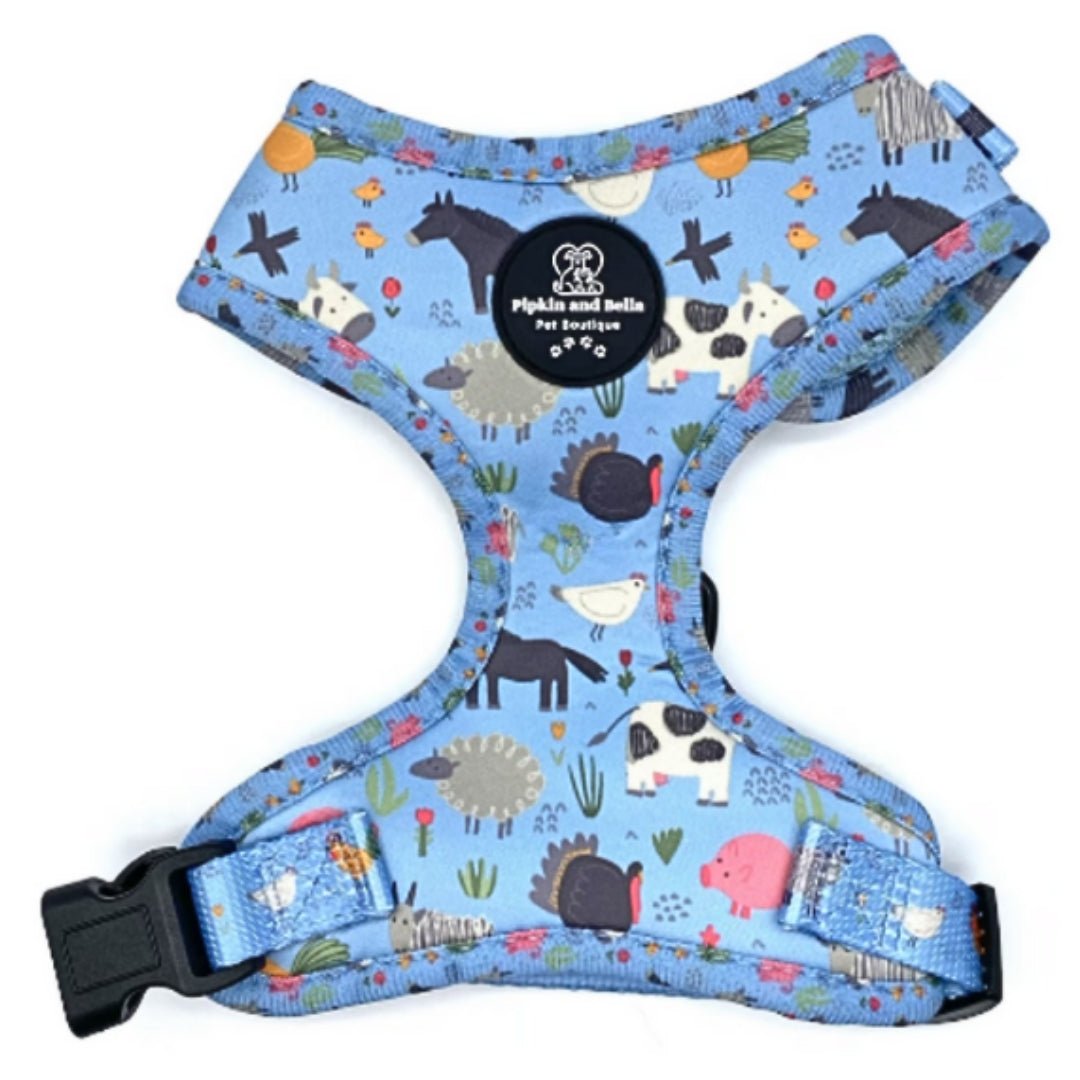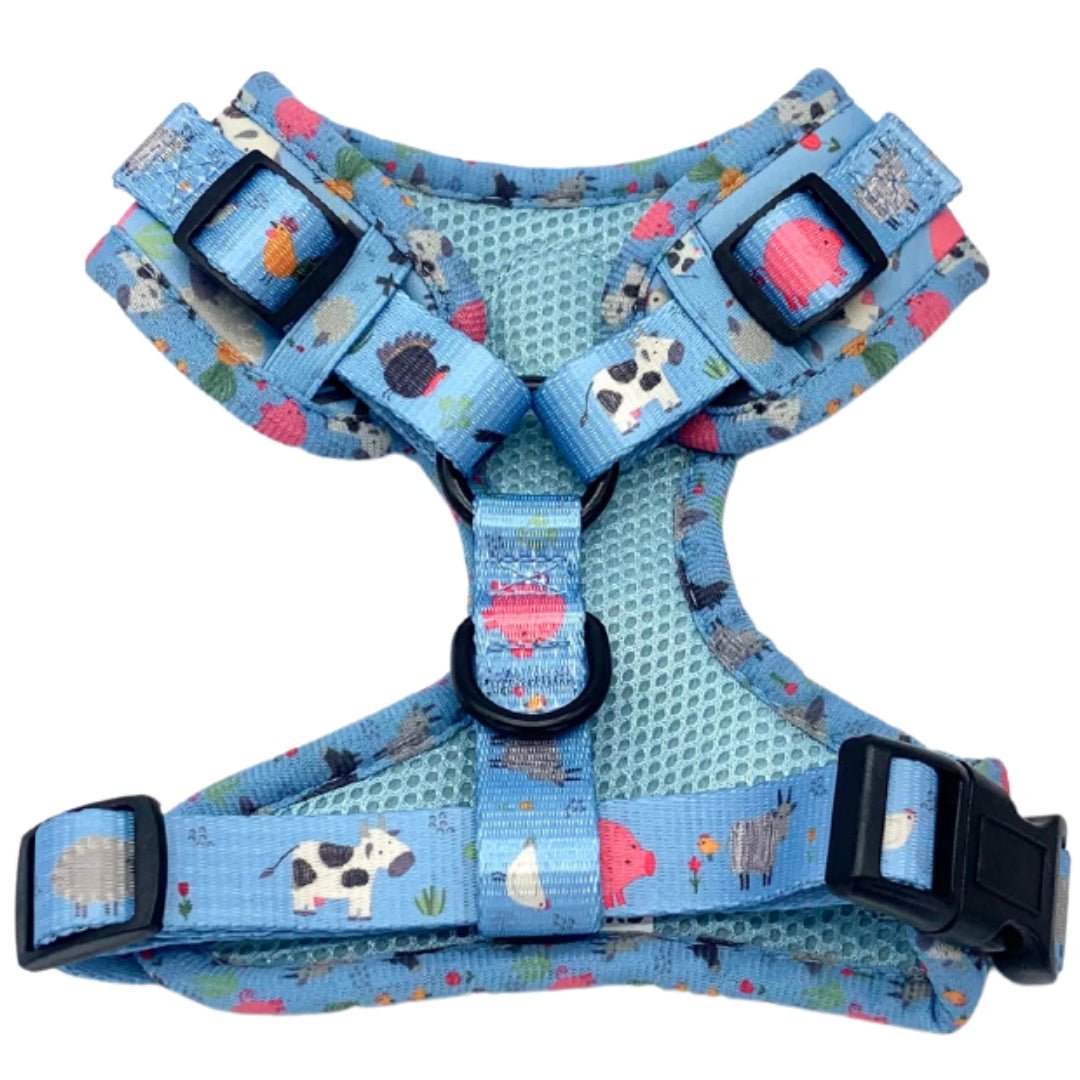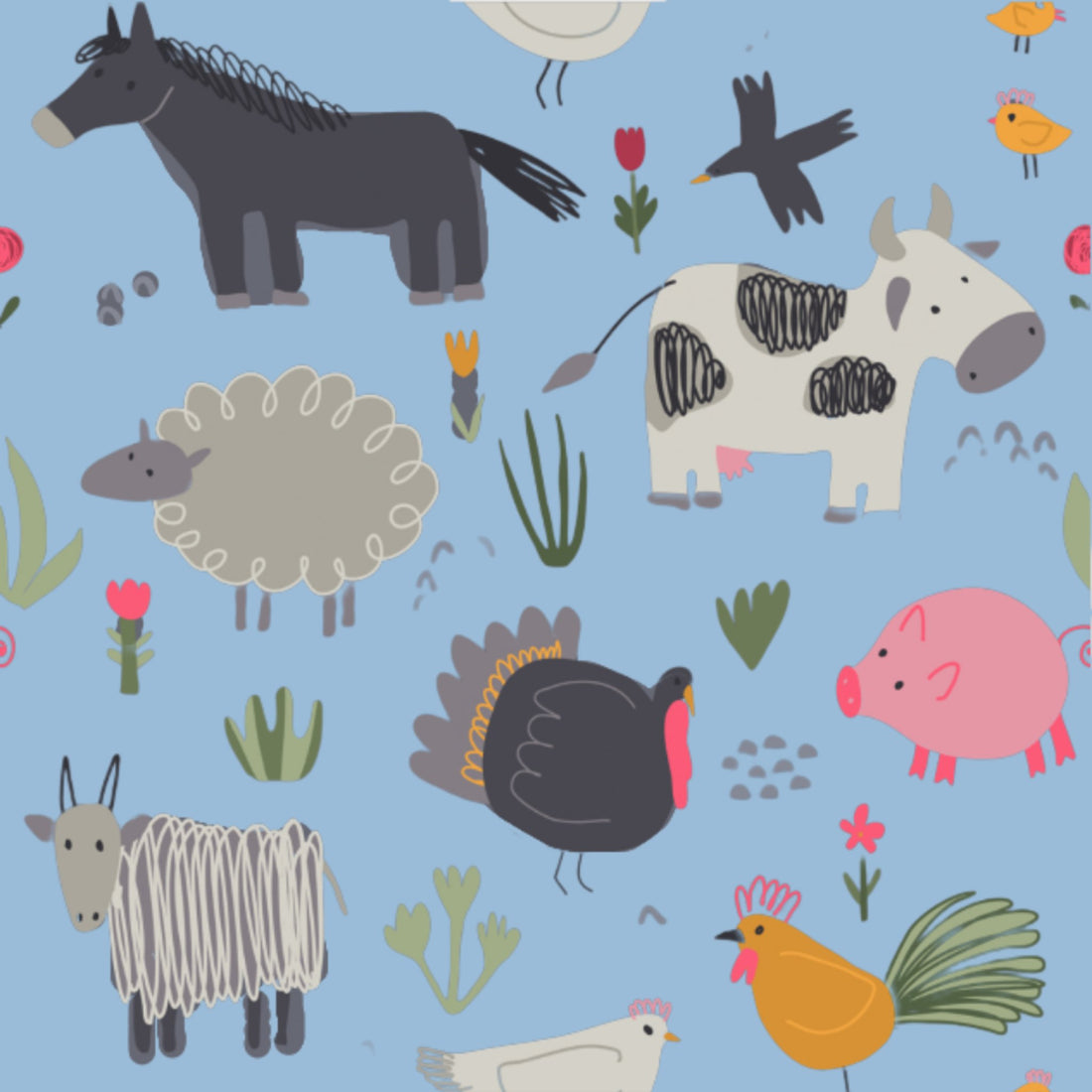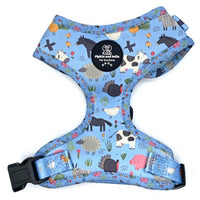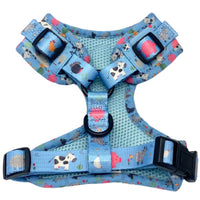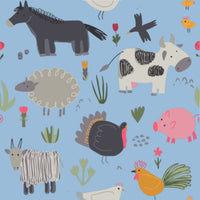 Adjustable Dog Harness - Farmyard Fairy Tale
Farmyard Fairy Tale Adjustable Dog Harness is a charming accessory for your dog. With a delightful blue background adorned with charming cartoon horses, cows, sheep, goats, pigs, turkeys, and chickens. It's the perfect way for your pet to showcase their playful nature while ensuring comfort and safety.
Extra Extra Small (XXS): Neck 22-31cm. Chest 28-38cm.
Extra Small (XS): Neck 29cm-36cm. Chest 36-48cm. 
Small (S): Neck 35-44cm. Chest 41-54cm. 
Medium (M): Neck 39-51cm. Chest 46-61cm.
Large (L): Neck 42-56cm.  Chest 57-83cm. 
Adjust neck & chest size to suit your pet, slip over the head and clip around the chest.
Custom printed and made from padded, breathable neoprene for comfort, its quick drying with an adjustable neck and chest. Finished off with a metal D ring and the Pipkin and Bella logo.
Items should be checked on a regular basis for any wear & tear, if wear & tear is identified you should discontinue use for the safety of your pet.
Items within a collection may have a colour variation due to different materials being used to construct each item.
Wipe clean with a damp cloth and dry flat.