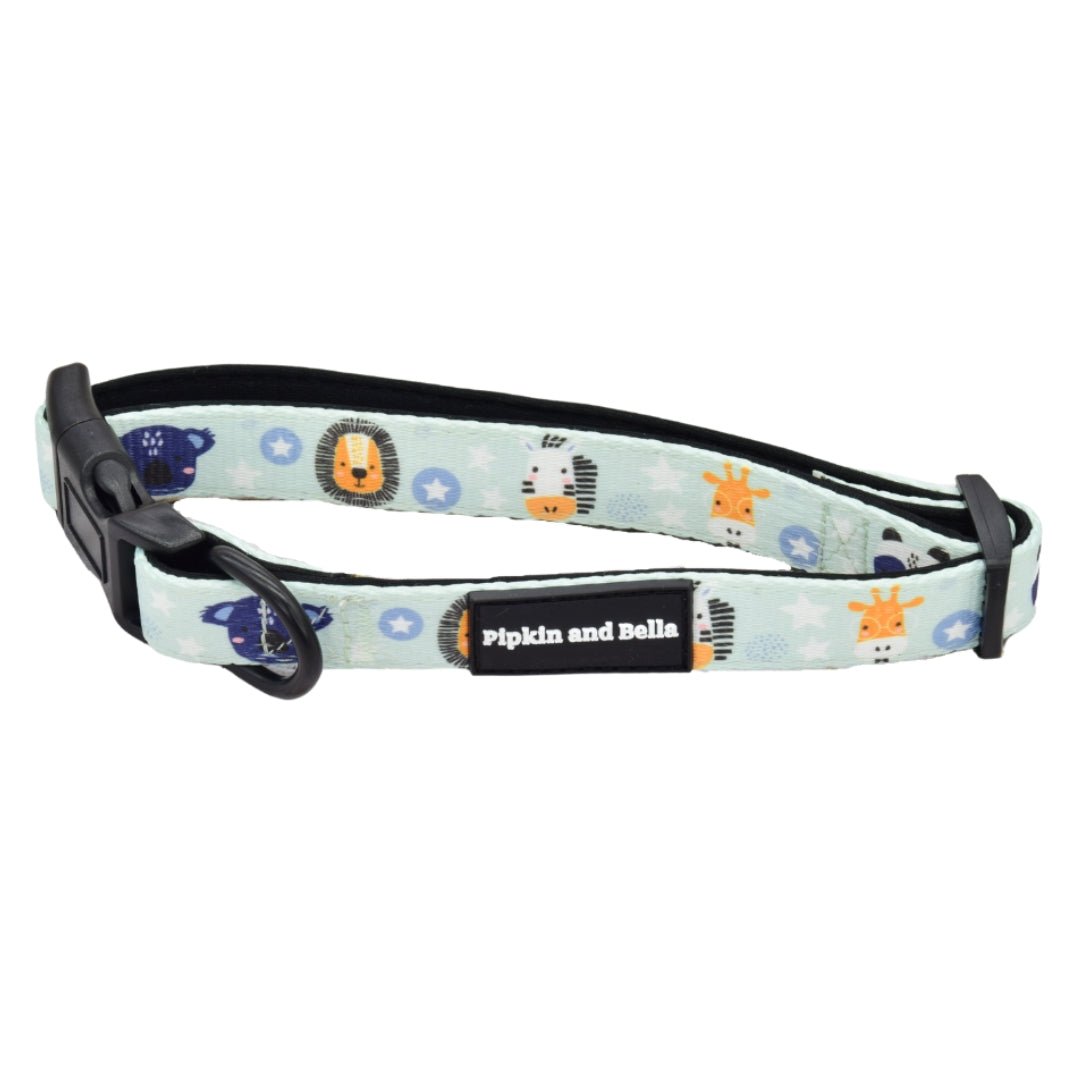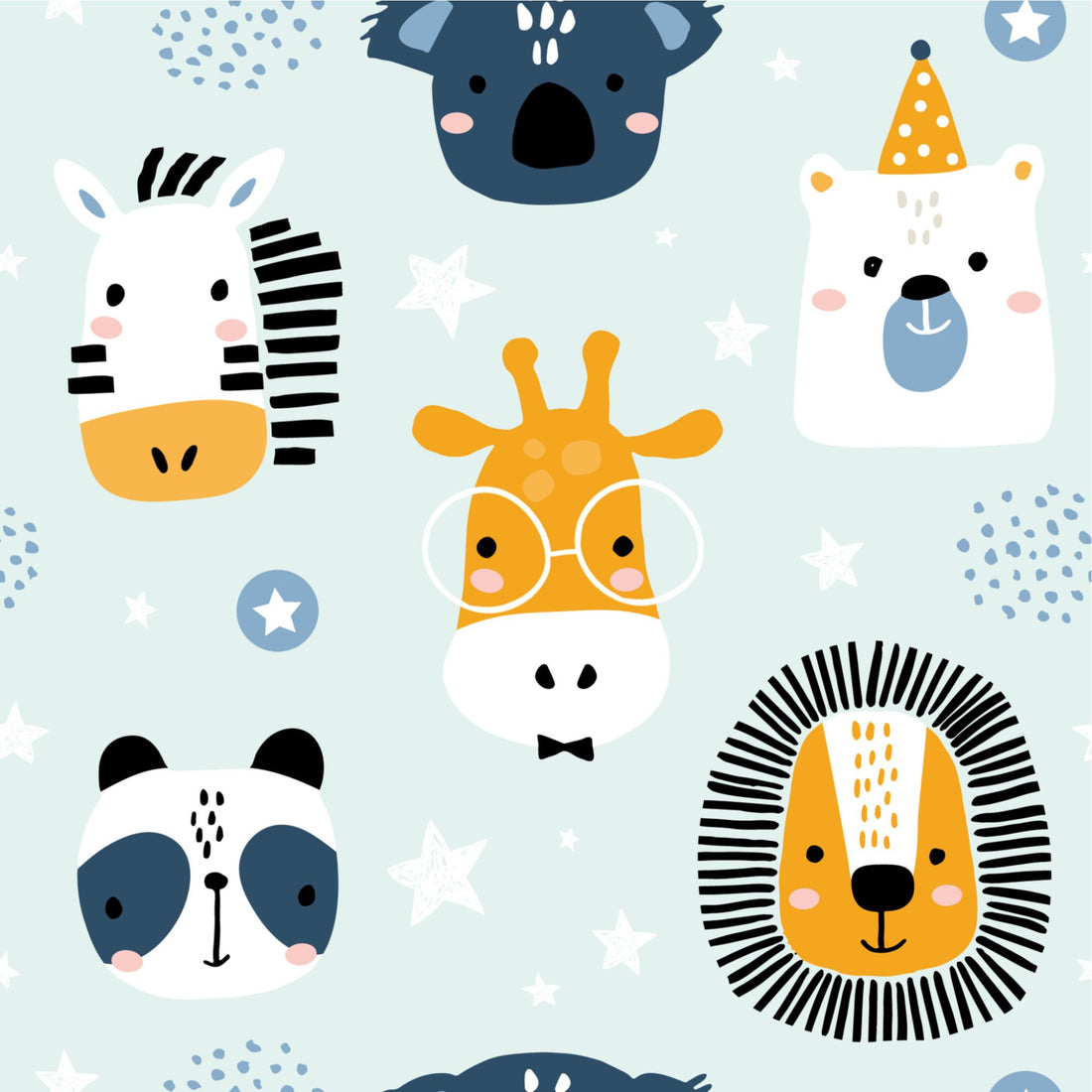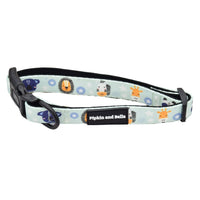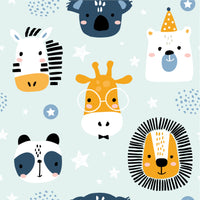 Adjustable Dog Collar - Safari
Bring out your pet's wild side with the Safari Adjustable Dog Collar. Featuring a lovely pale blue-green background and playful cartoon animals, this fun, eye-catching collar is sure to add excitement to any dogs daily look.
Extra Small (XS): 1.5cm x 22cm-30cm.
Small (S): 1.5cm x 28cm-43cm.
Medium (M): 2cm x 33cm-51cm.
Large (L): 2.5cm x 41cm-66cm.
Adjust to pets neck size then clip on.
Custom printed and made from neoprene, this collar ensures a comfortable fit with its padded construction. It's quick drying and designed for active pets. Finished off with a sturdy metal D ring and the Pipkin and Bella logo, this collar is as durable as it is delightful.
Items should be checked on a regular basis for any wear & tear, if wear & tear is identified you should discontinue use for the safety of your pet.
Items within a collection may have a colour variation due to different materials being used to construct each item.
Wipe clean with a damp cloth and dry flat.