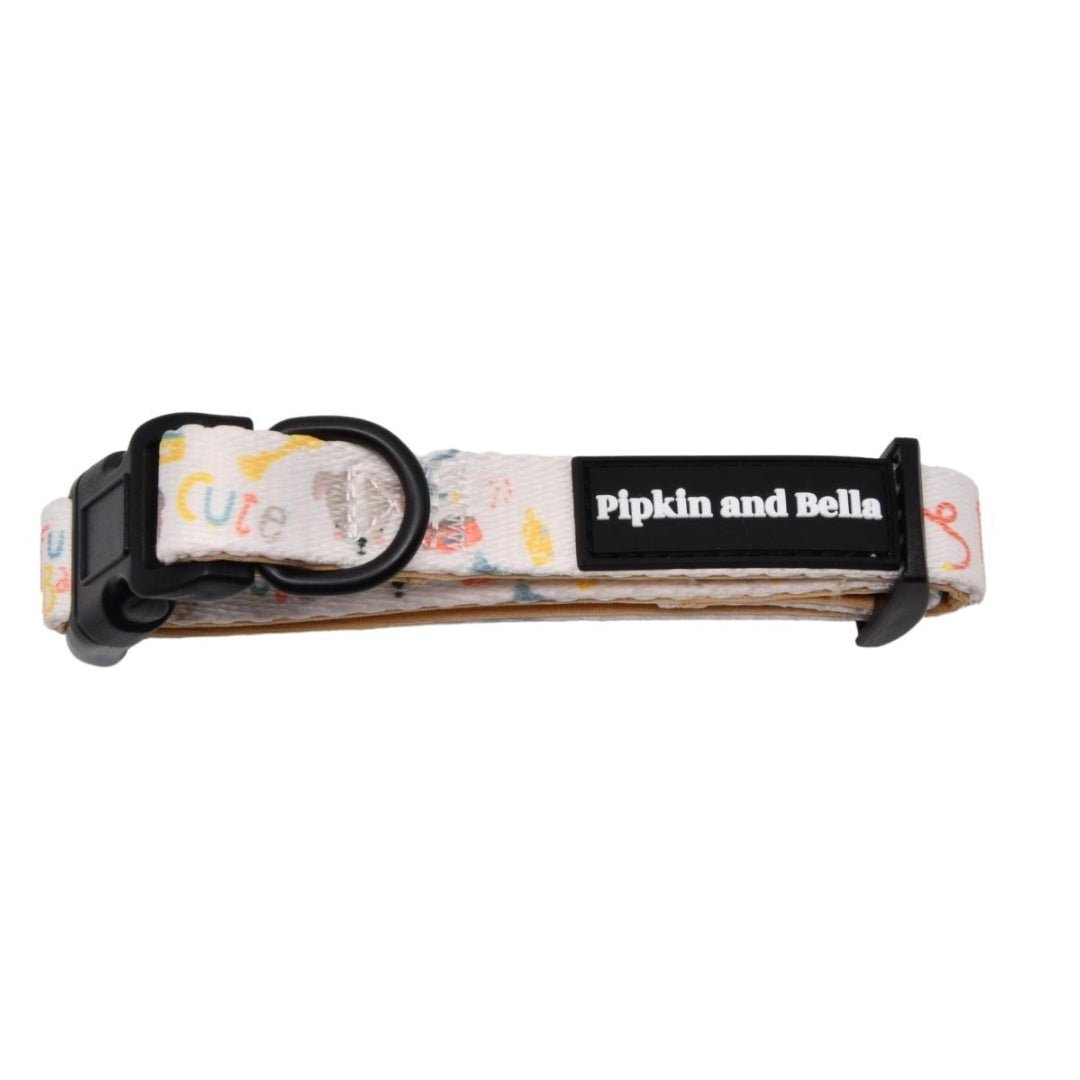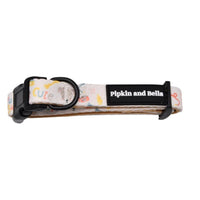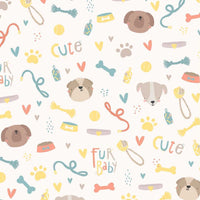 Adjustable Dog Collar - Cute Fur Baby
Our Cute Fur Baby Adjustable Dog Collar is the perfect pet accessory to brighten up your dogs everyday look. With its pale cream background adorned with charming cartoon images, a variety of multi coloured collars, leads, hearts, paw prints, toys, and bowls. The words "cute," "fur," and "baby" add an extra touch of cuteness to their everyday look.
Extra Small (XS): 1.5cm x 22cm-30cm.
Small (S): 1.5cm x 28cm-43cm.
Medium (M): 2cm x 33cm-51cm.
Large (L): 2.5cm x 41cm-66cm.
Adjust to pets neck size then clip on.
Custom printed and made from neoprene, this collar ensures a comfortable fit with its padded construction. It's quick drying and designed for active pets. Finished off with a sturdy metal D ring and the Pipkin and Bella logo, this collar is as durable as it is delightful.
Items should be checked on a regular basis for any wear & tear, if wear & tear is identified you should discontinue use for the safety of your pet.
Items within a collection may have a colour variation due to different materials being used to construct each item.
Wipe clean with a damp cloth and dry flat.